4-H Name, Emblem & Club/Group Charters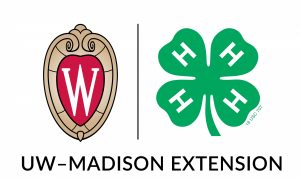 The 4-H Emblem is the national symbol of Cooperative Extension's 4-H program supported by the United States Department of Agriculture (USDA). This program is defined as the youth education and outreach component of Cooperative Extension Services (CES) at land-grant institutions, and is implemented by CES as a means for land-grant institutions to carry out responsibilities funded under the Smith-Lever Act, 7 United States Code 341.
All usage of the 4-H Name and Emblem must be for educational or character building purposes, uphold the dignity of the 4-H Name, and provide a benefit to the 4-H Program. Local county-based 4-H programs must be authorized and overseen by a UW-Madison Division of Extension 4-H Program Educator.