4-H Membership Opportunities through 4-H Clubs
The purpose of a 4-H Club is to provide positive youth development opportunities to meet the needs of young people to experience belonging, mastery, independence, and generosity—the Essential Elements—and to foster educational opportunities tied to the University of Wisconsin Madison knowledge base.
Through 4-H Clubs youth members build leadership skills, develop life skills, are given opportunities for civic engagement, meet new friends; and most importantly, have fun. Additionally, many 4-H members engage in hands-on learning around project(s) of interest. Check out the complete list of projects here.
4-H Clubs are the foundation of the Wisconsin 4-H program. A 4-H Club is made up of five or more youth guided by adult volunteer leaders, partner organization staff, or University of Wisconsin Extension Educators. 4‑H clubs follow a proven program model and offer learning opportunities that are youth-directed.
Types of 4-H Clubs
4-H Community Clubs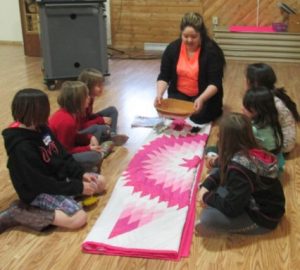 A 4-H Community Club can be any size from a small group of youth from one neighborhood to a larger club consisting of youth from all over the county. 4-H Community Clubs may focus on a single project or a variety of projects. 4-H Community Clubs typically meet monthly in the evenings and on weekends with meetings held in an inclusive community space or may meet virtually. In most community clubs youth officers are elected to guide the activities of the club.
4-H Classroom Clubs
4-H Classroom Clubs are offered during the school day to a specific grade in partnership with the school. 4-H Classroom Clubs allow students to explore an interest area with support from an Extension Educator, 4-H youth or adult volunteer, or school staff over a period of days, weeks, or months.
4-H Afterschool Clubs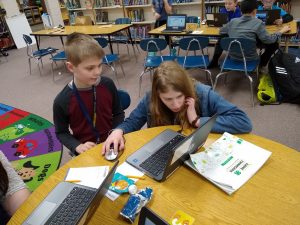 4-H Afterschool Clubs are a program offered to youth following the school day. 4-H Afterschool Clubs are often divided by age groups and frequently meet in the school building or partnering organization that provides a safe and supportive environment for youth after school.
4-H Military Clubs
4-H Military Clubs have been established on nearly every Army, Navy, and Air Force installation worldwide, while 4-H clubs in communities have opened their doors to military youth living off installation as well as youth of National Guard and Reserve families. 4-H Extension Educators support military staff and adult volunteers as they provide strong educational programs so that military men and women can pursue their critical, high risk assignments knowing that their children are in safe and nurturing environments.
To find a club near you:
Banner image courtesy National 4-H Council