June 19-22, 2023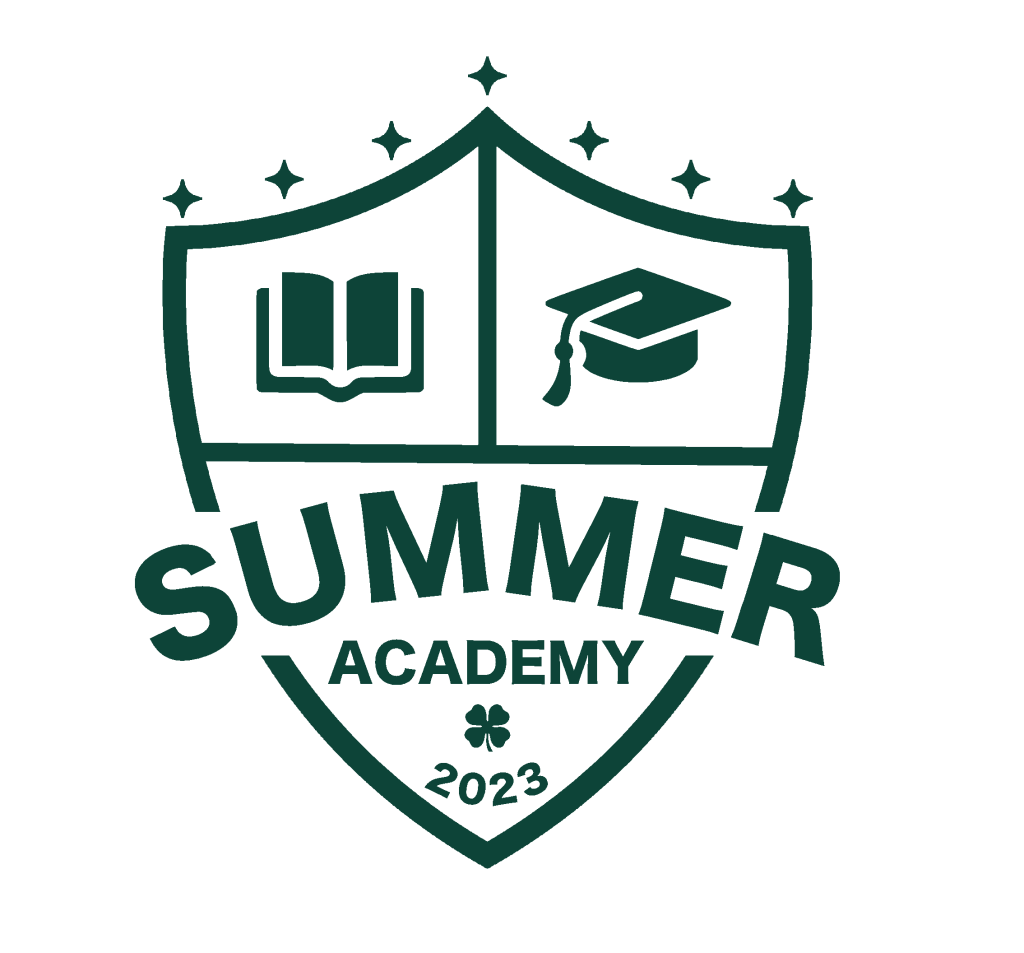 Hosted by Wisconsin 4-H and Community Youth Development of UW-Madison Extension.
Join us on the UW-Madison Campus for the new Summer Academy, June 19-22, 2023. This new Positive Youth Development program will help you discover pathways to your future. Signup to learn what it takes to have a career, or a hobby in several SPARK areas including agriculture, STEM, service, leadership, arts, trades, and many more. There will be fun opportunities to build networks and friendships with folks from all over the state of WI.
Tracks
There will be 7 content tracks for 2023 Summer Academy, with youth able to select their track and get an engaging experience in their content area. The 7 tracks for 2023 are Agriculture & Animal Sciences, Arts & Communication, Culinary & Health, Human Services, Leadership & Civic Engagement, Trades, and STEM (Science, Technology, Engineering, & Math! Expand the box below to read about each of these track offerings.
Agriculture & Animal Sciences
If your spark includes animals or agriculture and you want to learn more about careers in these areas, the Agriculture and Animal Science track is where you want to be for Summer Academy! Hands-on sessions include ag technology, food science, genetics, veterinary medicine, and much more. We will be taking our classroom on the road with a field trip to the Arlington Research Center and we will be touring D.C. Smith Greenhouse and the Meat Science & Animal Biologics Discovery, Plus, you will have the opportunity to have conversations and career exploration with colleges and tech schools, business leaders, and local experts. We cannot wait for you to join us June 19-22, 2023.
Arts & Communication
Explore the vast career opportunities in the Arts including photography, painting, nature/garden art, while also exploring how communication is an integral part of art with career examples in radio, writing, sign language, and performance arts.
In this track you will have the unique opportunity to register for smaller sized hands-on workshops that will fill part of our time, while the other part will be larger group tours and experiences. Get ready for an exciting dive into the vast world of arts and communications!
Culinary & Health
Join us for an adventure to Madison College to explore careers in Culinary Arts and Health.  On day one you will be grabbing your apron and rolling pin.  Youth will take part in hands-on workshops focused on cooking and baking.  Day two will focus on careers in the health industry.  Youth will take part in simulations at the mock hospital that medical assistants deal with daily.  Youth will also explore the career field of respiratory therapy.   
Human Services
"Life's most persistent and urgent question is, What are you doing for others?" – Rev. Dr. Martin Luther King, Jr. The Human Services track will explore a broad range of "helping" career areas: health care, education, social work, non-profit management, and many others! On Tuesday, join us for 4 different rotations exploring different academic programs on campus.
Meet with the Center for Community and Non-Profit Studies leaders to hear about the many ways students connect with community groups.
Explore diagnostic and rehabilitation tools with nursing and medical students and hear about their experiences at UW-Madison.
Engage with the School of Social Work to discover the many areas of social work practice, from adoption to mental health to elder care and hospice.
Learn about the many opportunities to build your passion for helping others into a career, whether through a 4-year university, 2-year degree program, or direct on-the-job training.
Select your own service learning opportunity on Wednesday:
Feeding America Food Bank: help sort and prepare food for distribution and learn how Feeding America distributes food to over 60,000 food pantries.
American Heart Association: complete CPR certification and hear about the ways that AHA builds healthy communities.
Childcare at Goodman Community Center: work with the kids at Goodman Community Center, committed to affordable and equitable childcare in Madison.
Service at Goodman Community Center: support staff in maintaining the grounds or organizing the food pantry.
Wednesday afternoon will include opportunities to reflect and tour more of the UW-Madison campus.
Leadership & Civic Engagement
What's YOUR Wisconsin Past, Present, and Future?
Engage with the people, places, and decisions that impact your everyday life! Learn about the diverse history of Wisconsin, reimagine your cities, towns, and neighborhoods, meet your elected officials and staff, see the State Capitol, and learn about how the university and community connect through volunteer service. You will be drawing, writing, moving, talking, learning, and playing in this fun and interactive career track!
STEM
The STEM Track offers Academy participants a combination of explorations, experiences, and tours of research labs in archeology, aviation, biotechnology, climate change, energy, engineering, entrepreneurship, food science, geology, quantum science and stem cells. Archeology features a focus on sites on campus and will include explorations of the recent discoveries of two ancient dugout canoes that have been featured in the national news. Aviation will be led by Mary Big Mountain, colonel in the Wisconsin Air National Guard and pilot of C-130 Hercules aircraft and will include a focus of careers on the ground and in the air.
Biotechnology includes three components: first, Liz Jesse of the Biotechnology Center guides participants into forensic science; second, 4-H member Clarity Watson leads the PCR (polymerase chain reaction) lab; and Kathy Krentz shares techniques in developing transgenic mice and rats for both basic and medical research. Climate change delves into the albedo effect and ways to cut down on excess heating of homes, schools and other buildings.
Entrepreneurship comes from two angles: food science and running a restaurant with Derek Lee, 4-H alum and co-owner of Pizza Bruta restaurant; and insights from inventing & patenting "Hello Loom," a new type of handloom invented by Prof Marianne Fairbanks and produced with computer-aided manufacturing. Engineering will feature Eric Severson from Computer and Electrical Engineering with "Learn to Use the Force: Electromagnets," co-presented by Joanna Skluzacek, the Wisconsin 4-H STEM specialist. Carsyn Ames of the Wisconsin Geologic and Natural History survey leads the geology component with a focus on exploring Wisconsin aquifers and groundwater. Mallory Conlon of Physics leads participants into an exploration of Quantum Science. Jordana Lenon of the Primate Center will guide participants through a lab simulation of how stem cells are grown and studied and used to speed the development of medicines and vaccines. This is an amazing opportunity to investigate the world of STEM careers!
Trades
Explore trades options with hands-on learning at Madison College. During this two-day adventure, youth will discover career opportunities and practice skills in the Automotive, Construction, Diesel / Ag Mechanics, and Electro-Mechanical fields.
Automotive – Learn your vehicle inside and out and explore careers that the car industry offers. Compete with others to disassemble/reassemble parts…and wrap it up with racing gas-powered, remote-control race cars on a NitroX track.
Construction – Practice construction techniques needed for completing projects small to large, rough to refined. Youth will learn design, materials, tools, and construction timelines.
Diesel / Ag Mechanics –Explore heavy machinery and diesel-powered equipment. Youth will have access to hands-on training in the latest technology and learn more about the Agricultural Equipment Technology (formerly John Deere TECH) Program.
Electro-Mechanical – You'll get to experiment with automated manufacturing systems and equipment. Plus, you'll explore the applications of fluid power, electrical and mechanical technologies, programmable logic controllers and robotics.
Additional Details
Summer Academy will be held at the UW-Madison Campus, where youth and adult chaperones will stay at Chadbourne Residence hall. Youth will be participating in a wide variety of track-based activities and seminars. They will be able to visit different locations on Campus and in Madison. They will also have the opportunity to hear from speakers, watch a performance from the 4-H Drama Company, and participate in a variety of fun hands-on activities!
Registration
Youth currently in grades 7-10 will be able to register for Summer Academy when registration will be open from April 1-30. More information about the exact registration process will be provided at a later date. Registration will be done online.
Cost
The registration fee for Summer Academy is $350 per youth. This cost covers registration, lodging, meals, transportation, and all other costs for our youth participants. A portion of the cost of this program is supported by the Wisconsin 4-H Foundation and a generous donor, who help to reduce the cost of the program for each participant. We graciously thank these donors for their contributions to Summer Academy!
Transportation
Bus transportation will be provided statewide for youth participants for Summer Academy. When registering, you will be able to see a selection of bus routes and pickup locations that you can choose from. This cost is included in the registration fee for Summer Academy, and is also covered by a gracious donation from a 4-H sponsor.
Adult Advisors
4-H Volunteers are invited to apply to be Summer Academy Adult Advisors now through March 15th. Adult advisors will help create a safe, welcoming environment for our youth during Summer Academy, June 19-22 on the UW-Madison Campus.
These volunteers will have the opportunity to fill several key roles during our week in Madison, including:
Lead Floor Advisor
Dorm Monitor
Theater/Assembly Monitor
Pedestrian Safety
Recreation Supervisor
Online application: https://go.wisc.edu/ppw3zx. The paper application is available here. Send all paper applications to: Polk County UW Extension Office, ℅ Lindsay Spindler, 100 Polk Plaza, Suite G600, Balsam Lake, WI 54810
Trainings, as well as an on-site orientation, are a vital part of being an Adult Advisor for this program. You must attend one session for each of the following trainings to become an Adult Advisor for Summer Academy 2023. Each training will be offered twice via Zoom.
Training 1: Tuesday, April 11, 6:30-8:00 p.m. or Sunday, April 16, 6:30-8:00 p.m. – Roles & Responsibilities of Adult Advisors (Required for ALL)
Training 2: Tuesday April 25, 6:30-8:00 p.m. or Sunday, April 30, 6:30-8:00 p.m. – Risk Management & Policies (Required for ALL)
Training 3: Tuesday, May 16, 6:30- 8:00 p.m. or Sunday, May 21, 6:30-8:00 p.m. – Updates, Highlights & Final Preparation (Required for ALL)
Needs-based scholarships are available for youth who participate in Statewide Educational Experiences. Scholarships require an application that is submitted to the state office. For more information on these scholarships and to apply, please visit the Scholarship page on our website.
More information will be coming soon about Summer Academy. Stay tuned!