Earlier this month, our 2020 and 2021 Wisconsin 4-H Hall of Fame Laureates along with their friends and families gathered to celebrate their lifelong achievements and dedication to the Wisconsin 4-H Program. The Hall of Fame was established to recognize 4-H volunteers, financial supporters, staff, and pioneers who made major contributions to the 4-H movement at the local, state, and national levels. Congratulations to our 2020 and 2021 classes of Laureates!
2020 Laureates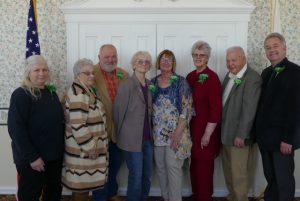 Kathy Geraets – Pierce County 4-H Volunteer
Bob Hagenow – 4-H Dairy Volunteer
Dorothy Harms – Sauk County 4-H Volunteer
Sherry Helmer – Dodge County 4-H Volunteer
Kay Hobler – Retired 4-H Youth development Outreach Specialist
Judy Lewis – Sauk County Extension 4-H Secretary and Volunteer – In Memoriam
Linda and Joe Pribek – Wisconsin 4-H Horse Association Volunteers
Dr. Duane "Dewey" Wachholz – Retired Extension Livestock Specialist
2021 Laureates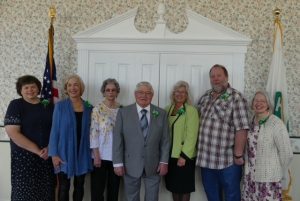 Lois Anderson – Barron County 4-H Volunteer and Pioneer
Barb Barker – Retired Waushara County 4-H Youth Development Educator
Carl and Shirley Daniels – Kenosha County 4-H Volunteers – In Memoriam of Shirley
Orabelle Fisher – Manitowoc County 4-H Pioneer – In Memoriam
Brian and Kathy Holten – Barron County 4-H Volunteers – In Memoriam of Kathy
Helen O'Brien – UW Extension Drama Specialist and Pioneer – In Memoriam
Nadine Pfotenhauer – Dane County 4-H Volunteer
Robert and Mari Schmidt – Ozaukee County 4-H Volunteers
Sheila Vander Zanden – Outagamie County 4-H Volunteer
Nominations are now being accepted for the 2022 Hall of Fame Class! Please consider nominating a volunteer from your county who has made a significant impact in your community or across the state!
You will find the nomination form and more information about the WI 4-H Hall of Fame at https://4h.extension.wisc.edu/wisconsin-4-h-hall-of-fame/. Nominations are due May 20.
You can find an alphabetical listing of previous laureates here: https://fyi.extension.wisc.edu/wi4hhof/honorees/