Applications to travel in Summer 2023 are now closed. Information regarding Summer 2024 Outbound Programs will be released in Fall 2023.
Every summer 4-H youth can apply for the amazing opportunity to experience life in another country by living abroad with a host family for one or two months. All programs are chaperoned by a trained 4-H adult volunteer, who remains in-country with the delegation during the exchange for support and assistance. Interested in traveling abroad? Contact us and we'll get you more information.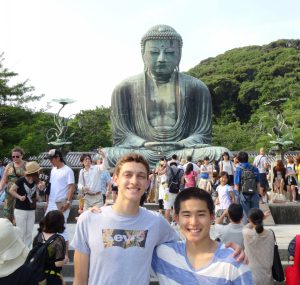 Benefits of the Exchange
Learn about another culture and way of living first-hand by experiencing daily life as a member of a family in a different country
Better understand yourself and your own culture
Become more informed on global issues
Increase self-esteem and confidence by learning to adapt to new situations and ways of communication
Foster positive cross-cultural attitudes that enhance mutual understanding and acceptance of all people
Develop long-lasting friendships and memories that will last a lifetime!
See what others have to say about their 4-H exchange!
___________________________________________________________________
Wisconsin 4-H partners with a non-profit organization called States' 4-H International Exchange Programs ("States' 4-H") to provide outbound travel opportunities. States' 4-H is the liaison between our 4-H program and the organizations in other countries that host 4-H youth (e.g., LEX Japan). They ensure the programs meet the educational youth development objectives of the 4-H program and provide fiscal and administrative management (e.g., travel logistics, insurance, emergency support) for implementing the exchanges with the partnering international organizations.
Learn more about the role of WI 4-H, States' 4-H, and the international partnering organizations in coordinating outbound exchanges here.
Outbound Programs Offered in 2023:
Applications to travel or chaperone for Summer 2023 are due by December 15th.
| Program (Host Organization) | Dates | Age range |
| --- | --- | --- |
| Costa Rica (CONAC 4-S) | June 19–July 18 | 15–18 |
| Japan 4-week (Labo & LEX Japan) | July 12–August 10 | 12–18 |
| Japan 8-week (Labo) | June 14–August 10 | 12–18 |
| South Korea (Korea 4-H) | July 17–August 15 | 12–18 |
| Taiwan (Taiwan 4-H) | July 17–August 15 | 12–18 |
Learn more about the international host organizations here.
FAQ's
How much does it cost?
The cost varies depending on the program. Approximate cost information for specific countries is listed here and on the application. We encourage students to fundraise part of their experience to help of set costs. See the Raising Financial Support guide for more detailed information.

Do youth travel alone?
All exchanges are chaperoned by a trained 4-H Adult Adviser staying with another family in the country. Each exchange program offered by WI 4-H has an extensive support network for traveling youth, including hosting organizations, chaperone(s), and the Wisconsin 4-H International Programs office. Adults interested in being Advisors can apply by following the instructions below.
What does the WI 4-H Program help me with?
Wisconsin 4-H will help guide you through the application process with States' 4-H. We will conduct orientations for delegates before they leave home, we'll relay necessary information from States' 4-H National Office to natural parents during the exchange, support youth with their fundraising efforts, and help answer any questions or concerns along the way.
How are host families selected?
Host families are selected by the partnering organization in the country that the youth will be traveling to.  The process varies from country to country, but all of States' 4-H's partnering organizations seek to provide our traveling youth with safe and supportive homes abroad.
When are applications due?
All applications are due to the State 4-H Office by December 15th for those wishing to participate in a program the following summer.
International Internships with Partnering Organizations
18-25 year old's: Intern in Japan with Labo or LEX . Applications are typically due in December.
Adults of all ages: Short-term internships in Japan, Korea, or Mexico with LEX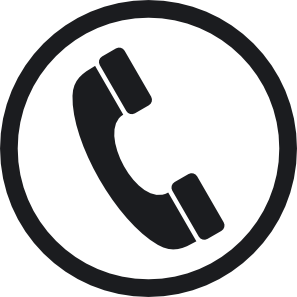 For more information, contact: wi4hinternational@extension.wisc.edu
WI 4-H International Program Coordinator: 608-262-2491