In a county where cattle outnumber people by a ratio of almost 3:1, it's no wonder that the beef industry plays a crucial role. Richland County Beef Producers, with assistance from 4-H educator Karleen Craddock, saw an opportunity to use a traditional 4-H program to ensure that raising cattle continues with the next generations.
In steps the Beef Heifer Project, and in steps Landen Layer; a high school freshman for whom the idea of becoming a beef farmer has always been his SPARK. Landen's life goal has been to have his own herd, and the Beef Heifer Project sets out to make that achievable for dedicated youth.
One of the most special things about the project, according to Craddock, is how it "removes barriers to entry" for youth looking to get into the business. Each year, winning applicants (like Landen) receive an award from Richland County Beef Producers of up to $1,000 to go towards the purchase of a heifer to begin their herd, so long as they commit to the program for three years.
As Landen enters his second of three years in the project, his commitments include sending annual updates and financial records to the Beef Producers, as well as showing his heifer at the Richland County Fair. It was at the fair where Landen first heard about showing beef, where he saw his mentor, Pearl Franke, a 4-H alum who has "helped [him] a lot through the years" show her cattle. From there the inspiration grew, and now Landen feels "really proud" to show his own beef cattle at events such as the fair and the Wold Beef Expo.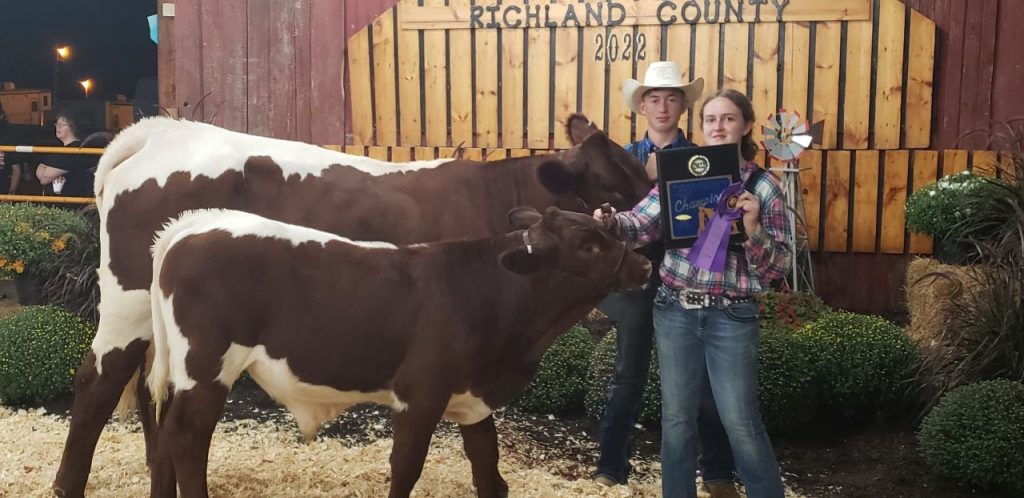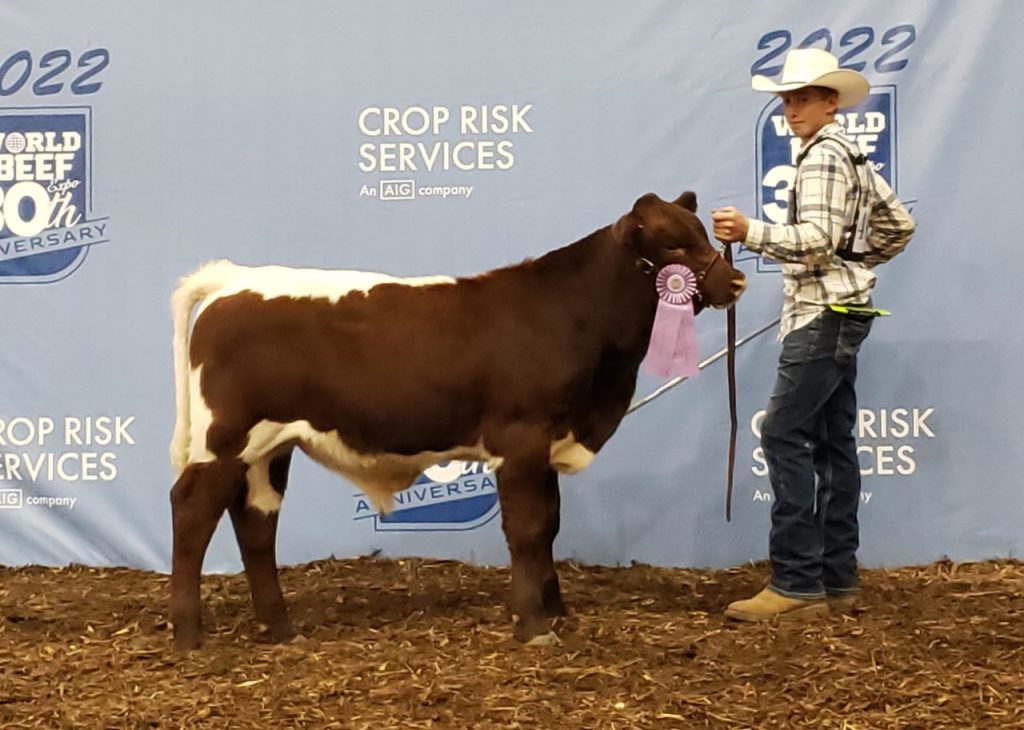 Landen now sets his eyes on the future: building his herd and getting his name out there as a legitimate cattle farmer as he gets older. As he pursues his personal aspirations, he knows he needs to give back as well. He wants to become a mentor of the program in his own right, he knows there are "little guys in the [4-H] club that want to get involved" and will try to "help them how Pearl helped [him]."
The average age of beef producers is around 60 years old. The Beef Heifer Program helps inject the industry with some much-needed youth. Pete Mathews, the Vice President of Richland County Beef Producers and the coordinator of the program, said its primary goal is "to keep beef production an active part of Richland County." Now three years in, because of committed 4-Hers like Landen, "entries have more than doubled."
Craddock said this program is quintessentially 4-H: "it demonstrates how kids find their spark, and is all about the community giving back." Programs such as these show the impact that passionate youth can have on those around them. Landen's story reminds us that the future of Richland County is in good hands.
Richland County 4-H is open to all youth in 5K through one year after high school. Find out about 4-H by calling the Extension Richland County office at (608) 647-6148 or request information at https://go.wisc.edu/2w49x6
Wisconsin 4-H is showcasing the stories that matter to all 72 counties. If your 4-H program has a story that you think should be heard, contact state communications employee Toby Hoyer at toby.hoyer@extension.wisc.edu