WI 4-H Spark Day at University of Wisconsin River Falls On June 20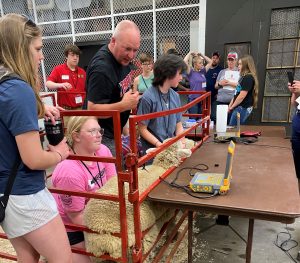 100 youth and adults from across Wisconsin gathered on the University of Wisconsin River Falls campus for the 4-H Spark Day. Youth engaged in workshops and tours that followed their sparks in agriculture and animal science, while experiencing the layout of a college campus. UW River Falls professors and staff, 4-H Educators, and the Wisconsin Leadership Council lead workshop sessions ranging from animal reproduction where youth ultra-sounded a pregnant ewe, assessing plant health using technology, learning about the commodity market, the science of ice cream making (and tasting), weaving wool, and discussing careers. Youth were able to tour campus and the two campus laboratory farms.
WI 4-H Spark Day at University of Wisconsin Milwaukee on June 21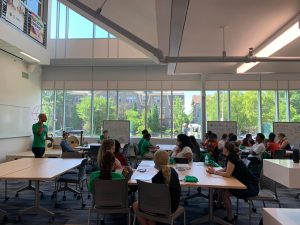 50 youth and adults from around Wisconsin joined staff on the UW-Milwaukee Campus for a day of learning at the 4-H Spark Day! Youth got a chance to tour the UW-Milwaukee campus, see local sites, and participate in educational sessions with MATC and Urban Underground. A special thank you to the staff of UW-Milwaukee who helped put on this event and show the campus to our youth. Many of our participants learned about options beyond high school and learned what programs UW-Milwaukee and MATC have to offer.