Our year-three lesson plans for Cloverbud are now available. We are excited for this installment of learning activities for youth in five-year-old kindergarten through second grade. These lesson plans follow our experiential learning model and include materials and supplies which are affordable and accessible for all. You can download the lesson plans on the Cloverbuds website. Click the Unlock Activities button. That will take you to a short survey. After you complete the survey, you'll be able to view the materials.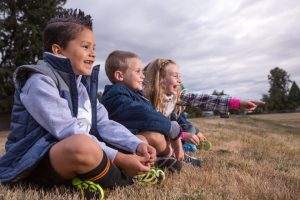 You don't have to search high and low for lesson ideas for youth in kindergarten to 2nd grade. Everything you need is right at your fingertips!
• Three years of lessons with nine lessons per year
• Three-year rotation so Cloverbuds won't have to repeat any activities
• Easy to plan and lead lessons.
Thank you for volunteering your time to provide programming to youth across the state. We could not offer high quality programs without your help. Also, thank you to all those who have helped create programming over the years. The Cloverbud Curriculum Committee would like to recognize the efforts of the Extension colleagues who authored educational content in the year three lesson plans: Emily Crook, Stephanie Hintz, Ron Kean, Sharon Krause, Monica Lobenstein, Bernadette O'Rourke, Melinda Pollen, Dawn VandeVoort. Many thanks also to those who contributed photos: Cara Cross, Mike Egan, Ron Kean, David Laatsch, Bernadette O'Rourke, Amanda Patterson, Penny Tank, and Dawn VandeVoort.