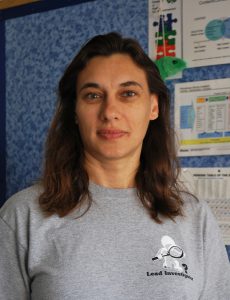 Kids in space? That's the premise for a program that Wisconsin 4-H STEM Specialist Joanna Skluzacek recently helped NASA develop.
Skluzacek and other youth STEM education experts created lessons for NASA's "Expeditionary Skills for Life." The program teaches competencies that NASA requires in their highly trained astronauts to be mentally and emotionally ready for space voyages. Thirty-six sets of free curriculum, paired with video, are available online for elementary, middle and high school students. These activities walk youth through various education expeditions that help them learn and practice skills that they can apply in almost every aspect of life. Skluzacek worked to develop lessons on soft skills like teamwork, self-care, team-care, cultural competency and leadership/followership.
Learn more about NASA's Expeditionary Skills for Life in the video below.