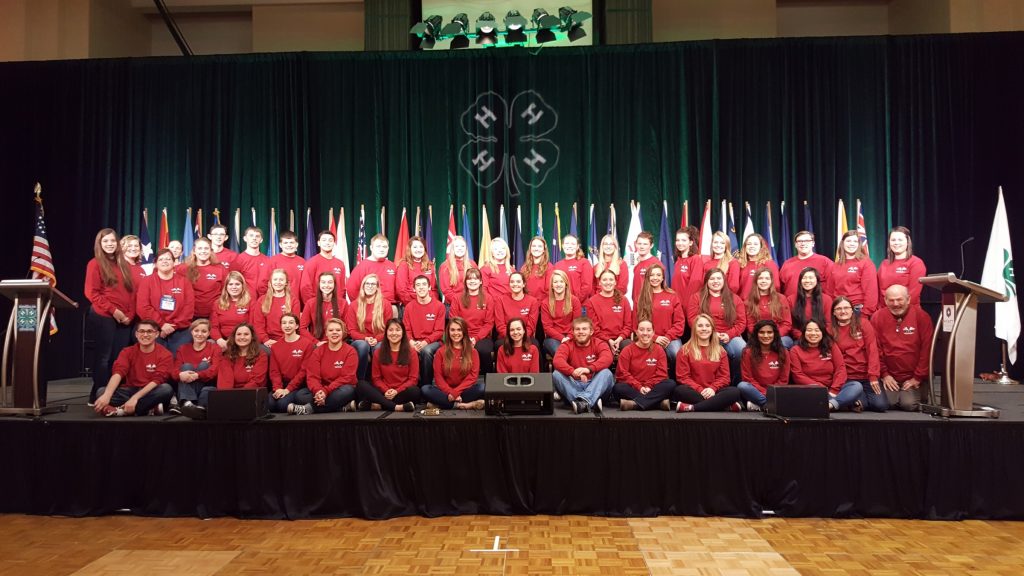 What do you want to be when you grow up? While many of us (at all ages) are still deciding, a group of exceptional Wisconsin 4-H members recently got a head start on finding out.
In late November, 47 high-school age Wisconsin youth, selected as outstanding 4-H members in their counties, joined a group of 800 4-H'ers at the National 4-H Youth Congress in Atlanta. Personal and career choices and goals are the focus of the annual event. National 4-H Youth Congress exposes youth to current leadership philosophies and research in critical areas like agriculture, environment, community, families/children and communication/technology. Young people also had ample time to practice the increasingly important skill of face-to-face networking.
Wisconsin 4-H'ers attended workshops like "Junk Drawer Robotics and Drones," "The Healthy Gourmet," and "Farm to Fork – Teaching as Service Learning." Presenters included Holocaust survivor Dr. Eugen Schoenfeld, Miss America 2017, and motivational speaker Dan Clark. 4-H'ers also participated in citywide community service projects at a major city park, Atlanta's history museum and one of many local elementary schools. As if that weren't enough, they had the opportunity to visit the CNN building and Olympic Park, among other sites.
Thanks to the five brave adult chaperones who accompanied our Wisconsin 4-H'ers on the trip!